Agenda Description:
North Carolina Chamber Tax Foundation Study
Scott Drenkard
Director of State Projects
Tax Foundation
In coordination with the North Carolina Chamber and the North Carolina Chamber Foundation, the Tax Foundation will release a Tax Competitiveness chart book, providing a snapshot of the main economic strengths (and potential weaknesses) of the state's tax system. Designed to illustrate the progress the state has made in recent years, this book will compare North Carolina to surrounding states and demonstrate why our state is a destination for private sector and business investment. Don't miss this exclusive first release.
North Carolina Tax Law Changes
Cynthia Woodall Avrette
North Carolina General Assembly
Sometimes tax changes occur as the result of policy choices that are not tax related. With the recent budget taxes have changed, explore the tax changes made by the North Carolina General Assembly and some of the reasons behind the changes.
North Carolina Revenue Forecast
Dr. Barry Boardman
North Carolina General Assembly
Discover the role economic conditions play in determining revenue collections, including an update on current revenue collections, and take a look at the affect it will have on future revenue collections.
Year in Review: Developments in North Carolina Taxation
Canaan Huie
Counsel
Moore & Van Allen
Topics will cover:
> Legislative changes, both good and bad; what was avoided or not accomplished and what to expect in 2016
> Judicial developments in North Carolina and elsewhere
> Administrative action, changes and other developments
Affordable Care Act (ACA) Update
Ron Arculeo
Director
Deloitte Tax LLP
Are you really ready for ACA reporting? The first time due dates for IRS information returns (1094-C and 1095-C) for employers sponsoring medical plans start February 1, 2016, so the time is right for a tax compliance checkup on your proposed return preparation and filing process. All too often, data collection and consolidation becomes the main focus and the realization has not yet occurred that ACA reporting is a tax filing and significantly more complex than payroll reporting or benefit plan analytics. Let's take a closer look at what you can do to assess your ACA reporting readiness. We'll cover three important considerations: the required reporting data, the tax positions on the returns and the IRS notices that likely will follow months after the returns are filed. Why does it matter? Because generally a timely e-filing with the IRS and distribution of returns to your employees is required and your Employer Shared Responsibility Payment, the nondeductible and potentially significant excise tax liability, is determined based on the data put on the 1094-C & 1095-C.
Multi-State Tax Update – Legislative and Court Decision & Local Tax Changes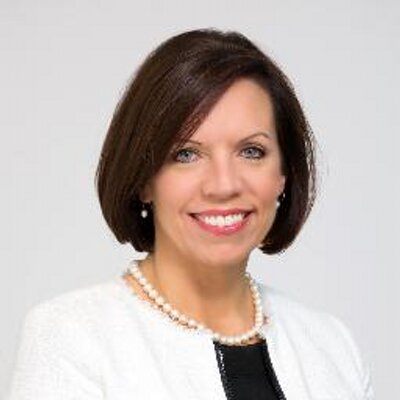 Maureen Riehl
MultiState Associates
As the primary source of government funding, TAXES are always a hot topic in the states, and increasingly getting more attention in the courts. This session will provide a recap of state tax legislative and judicial highlights from 2015, provide a comparison between effective and bumpy state tax reform efforts, dabble in some political analysis, and offer some insight into and forecast of continuing and new state and local tax trends for 2016.
Federal Tax Update
Diana Kennedy
Tax Senior Manager
Ernst & Young
This session will focus in on tax legislative activity, tax controversy changes, and Federal tax & accounting updates that will allow you as a tax professional to keep pace with the constant changing landscape.
Diana began with Ernst & Young in 2006 and has more than 10 years of public and private tax experience. Diana has served domestic and multinational clients in a variety of industries including healthcare, biotech, energy, hospitality, financial institutions, restaurant franchise, real estate and manufacturing.  During the course of her career, Diana has worked in auditing and preparation of a client's ASC 740 provision (formerly FAS109), FIN48 implementation and review, as well as corporate and partnership tax compliance.
North Carolina's Competitive Position, Opportunities and Challenges
Chris Chung
CEO
Economic Development Partnership of NC
In October, the Economic Development Partnership of North Carolina was formed to spearhead the state's business recruitment efforts.  Hear what EDPNC chief executive Christopher Chung has to say about North Carolina's strategic advantages – and potential headwinds – in competing for new jobs and business investment.